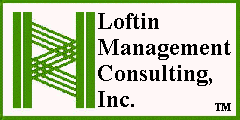 Meredith S. Levert
Meredith S. Levert, CEO and Principal Consultant of the Levert Group - Management Consulting, LLC, is an organizational development consultant and trainer with more than 25 years of experience. She specializes in organizational and community development and strategic planning through an integrated approach of Human Resources Management, Organizational Assessment and Design, Inclusion, and Leadership Development.
Meredith's clients have included not for profits, faith based community organizations, health care systems, product and service organizations, high-tech companies, and large national membership associations. She repeatedly has helped her clients create and communicate a clear vision and mission for their organization. She is experienced at designing and facilitating interventions that enables people at all levels to identify and address the root causes of major systems issues. Meredith is apt at getting and analyzing data to help her client design effective plans for action. She designs innovative strategies and approaches to help her clients create environments that maximize the organizational and personal effectiveness of all employees.
Meredith has an outstanding reputation for designing, developing and delivering solutions that are both inclusive and strategic. A former vice president of human resources at General Electric Consulting Services, Meredith generated significant results during her 20-year career at various GE companies and businesses. She has been recognized for implementing innovative human resources strategies. Meredith honed her consulting skills while working as a senior management consultant at Cook Ross, Inc., a nationally known management and educational consulting firm. During her tenure she designed, implemented and managed large cultural and organizational interventions, as well as workforce training.
Meredith is strongly committed to sharing her knowledge with the community. She has served as a volunteer for Everybody Wins and the Manna Food Center of Maryland. She was a board director of INROADS of Greater Washington and serves on the board of the Transitional Housing Corporation of. D.C. She has executive appointments to the Maryland Board of Nursing and the Montgomery County Committee on Hate/Violence. Her memberships include the National Association for Female Executives, the Society of Human Resources Management, and the Black Human Resources Network. Meredith is a 2001 graduate of Leadership Maryland. She has been the keynote speaker at various professional conferences and workshops and speaks on topics related to organizational strategy, inclusion, and change management. She is a 2006 recipient of the Maryland's Top 100 Minority Business Enterprises.
Other Associates
---
Home | Overview | Leadership | Services | Feedback | Contact | Survey
Copyright © 2011 Loftin Management Consulting, Inc.
All Rights Reserved.